AA Stewart
Highland Plant Hire and Groundworks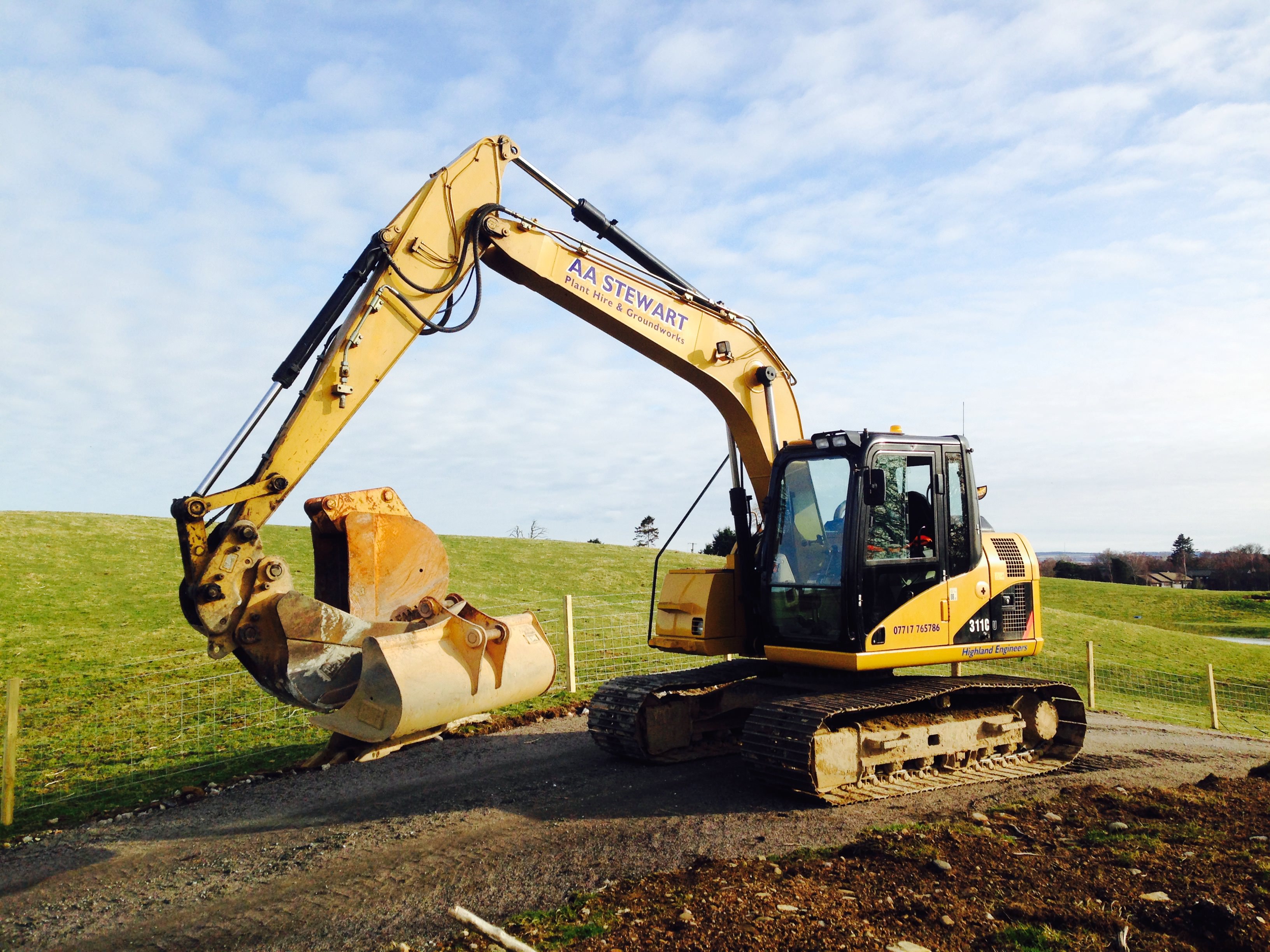 AA Stewart is owned and operated by Allan Stewart, providing Plant Hire and Groundworks services throughout Inverness-shire and the Highlands.
After working for 10 years in the construction and agriculture sectors throughout Scotland, Allan moved back north to Inverness and established AA Stewart in 2015.
We now offer plant hire and Groundworks services to a range of clients across the Highlands. We have been recently been involved with a wide range of projects varying from house plot works to forestry road construction.
AA Stewart are based in Inverness and are available for projects throughout the Highland Region.
Recent project work has been undertaken across the Highland region, including Inverness, Lairg, Nairn, Lochcarron, Drumnadrochit, Nigg, Gairloch and Farr.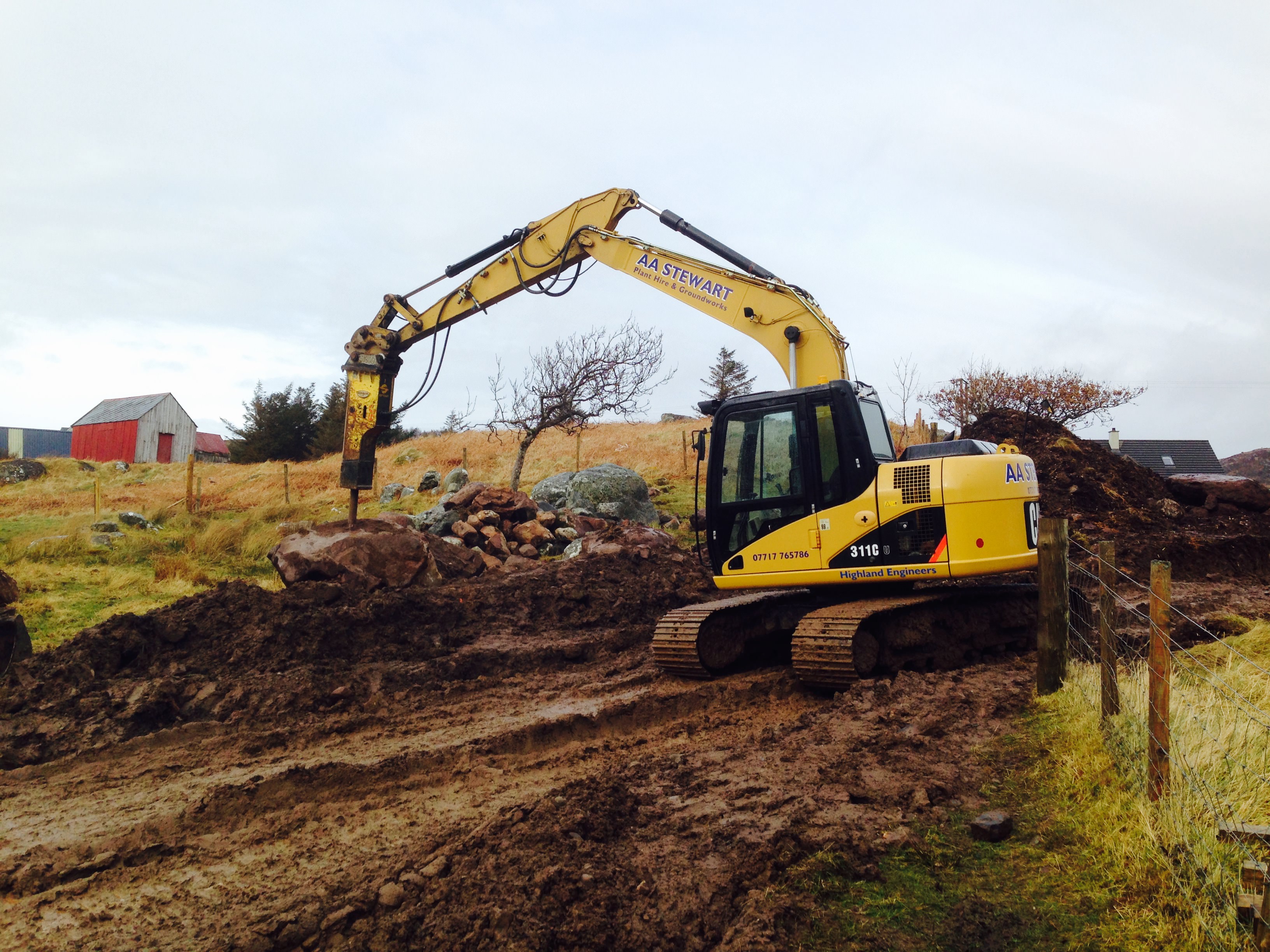 Highland Plant Hire Services
AA Stewart are able to offer a range of operated or self drive equipment for projects throughout the Highland region.
Most projects are currently undertaken with a combinatiom of a 13 ton compact 360 tracked excavator with 700mm wide track pads, piped for hydraulic attachments. This is available with wide range of buckets and attachments for project work.
We additionally run a 3 ton zero tail swing tracked excavator, ideal for tight spaces complete with rubber tracks, blade and offset boom. This is piped for hydraulic attachments.
Through our Highland plant hire partners we are also able to source a range of plant hire equipment, including:
– 360 wheeled excavators
– 180 excavators
– dumpers
– tractors and attachments
AA Stewart is pleased to offer groundworks services throughout Inverness and the Highland Region including:
– Site clearances
– Access roads
– Foundations
– Drainage
– Earthmoving
– New build plot works
– Driveways